 Sorry But We're Open (Full Album)
SKU:
Original rock songs with a grain of alt. Imagine the child of J.J Cale and Black Keys, proving that the basic rock combo can still sound fresh.

We write and sing original rock songs, which we play whenever we get together. Our music has rocked harder the longer we have been together. This recording was made at a professional studio in Minneapolis, which was a thrill of a lifetime for us. We are very proud of the results and hope you will enjoy it. Our influences are varied and extensive, but they meld into the common denominator called garage rock.

We have been pals for many years, and our enjoyment of each other is reflected in the music. You are gonna like this!
Powered by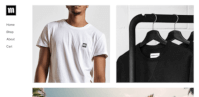 Create your own unique website with customizable templates.